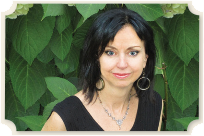 Marilyn Sjaastad has a Master of Science in Oriental Medicine from the International Institute of Chinese Medicine, Santa Fe, NM, as well as a Master of Arts in Psychology from St. Mary's College, Winona, MN.
Marilyn's interest in Chinese Medicine began years ago, while teaching English at the China Textile University in Shanghai, China. While there, she began taking classes in Qi Gong from two teachers - a robust elderly man and the university soccer coach. Upon seeing her sincerity and willingness to attend the class 2 hours a day, 7 days/week without fail, the teachers began teaching her more and more of the ancient base of knowledge. The more she learned, the more enthralled she became.
Upon returning to the United States, Marilyn had a hunger to continue learning what she had begun in China. The best way to do that, she reasoned, was to go to Chinese Medicine School. She went to two Chinese Medicine schools (Minnesota Institute of Acupuncture and Herbal Studies, Minneapolis, MN and Southwest Acupuncture College, Santa Fe, NM) before settling in at the International Institute of Chinese Medicine, Santa Fe, NM, which had Chinese owners and mostly Chinese teachers. Marilyn then went to China again, and did an internship at the Chinese Japanese Friendship Hospital, Beijing, China before graduating.
Marilyn began the Jade Screen Clinic in 2001 in Eugene Oregon, where it was a thriving practice for thirteen years. In 2014, Marilyn decided to move back home to North Dakota. Jade Screen Clinic opened it's doors in Bismarck in August 2014. In July, 2017, Marilyn assumed ownership of Dakota Family Accupuncture, resulting in Dakota Family Jade Screen Clinic.
In her practice, the methods Marilyn uses include, but are not limited to: acupuncture, electro-acupuncture, moxibustion, cupping, gua sha, herbal medicine, tui na and dietary recommendations.